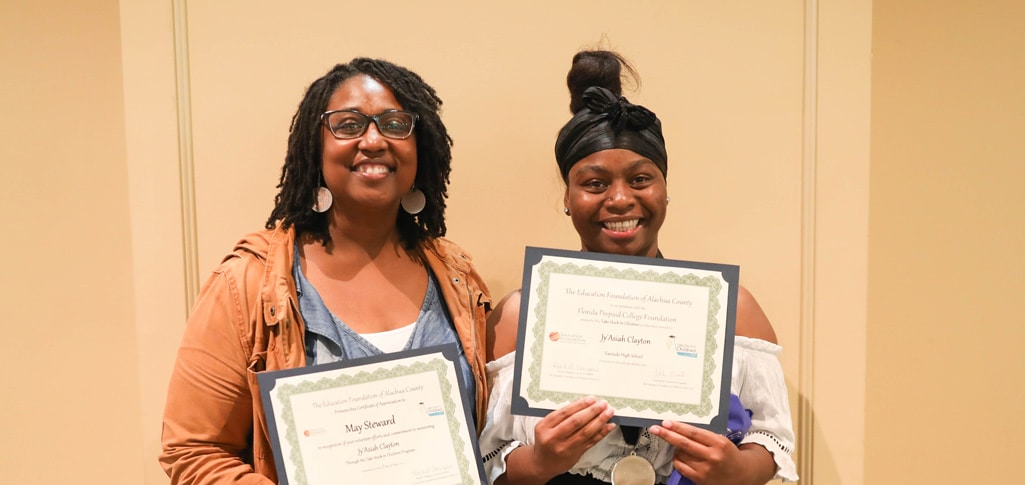 Be a Force for Change
Mentors are a critical component to the success of Take Stock in Children. Mentors serve as positive role-models, advocates, coaches and friends. As a Take Stock Mentor you meet weekly with your scholar at their school and have an opportunity to help a child reach their goal of a college education.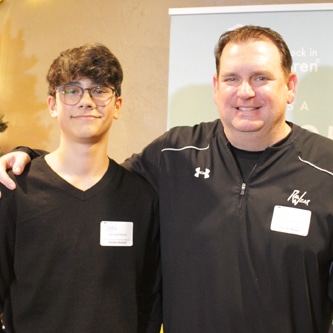 5,600
mentor sessions in 2020-2021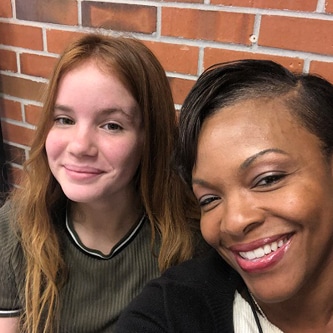 20+
mentors trained in Youth Mental Health First Aid and Resiliency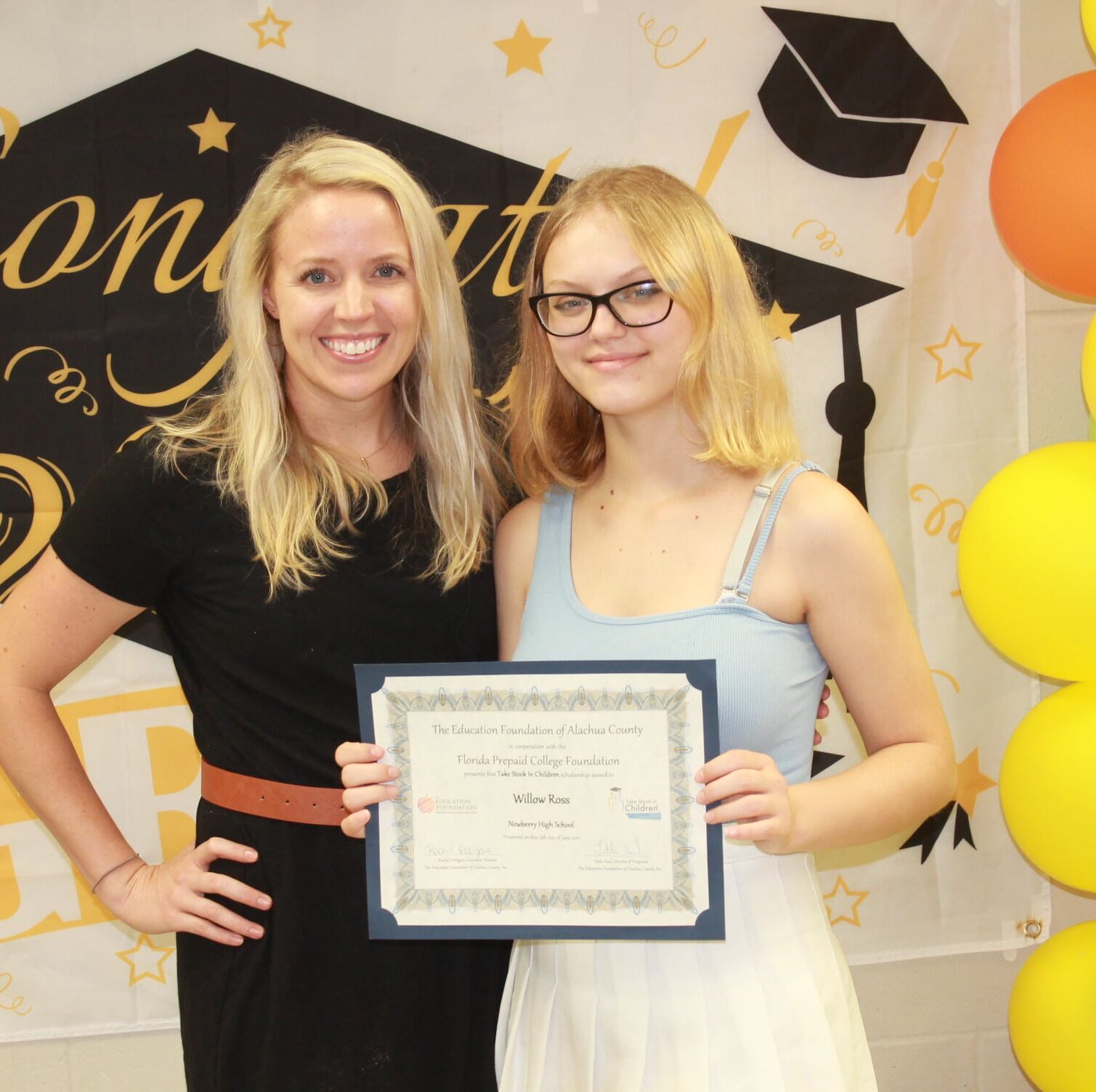 300+
volunteers & mentors, the largest mentoring program in Alachua County
How to Apply
Apply, Train, Meet, Change A Life Over Lunch
Steps to becoming a mentor:
Download the mentor onboarding paperwork above

Email the completed application to our Volunteer and Marketing Administrator Jordan Miles at

milesja@gm.sbac.edu
Attend a virtual mentor training session
Once trained, we will match you to a Take Stock in Children scholar and coordinate an introduction to your mentee
Meet bi-weekly with your mentee and change a life over lunch!
All mentoring will be conducted virtually through Zoom until volunteers are allowed back on Alachua County Public School campus
---
At its core, mentoring connects students to trusted adults who can guide them through critical growth and personal development. Mentors help students understand that they are never truly alone. By consistently meeting with their students, mentors develop strong relationships that positively impact the lives of students.
It takes a mentor to encourage students, help them develop their skills, and build their confidence. Take Stock in Children mentors serve as positive role models by displaying values of punctuality, dependability, and reliability.
Lend your time, talents, and experiences to help guide a student to graduation.
I have had mentors appear at critical points throughout my life who have been instrumental in guiding me out of trouble and onto alternative paths. It gives me great pleasure seeing and knowing that my mentoring is influencing and impacting the student I mentor.

Phil Bennett, 4 years mentoring with TSIC

I feel that TSIC has given me the opportunity to be a part of something that is lasting and makes a difference in the lives of the persons that I come into contact with.

Eunice Brown-Davis, 6 Years of Mentoring with TSIC

I mentor because I know the impact that mentors have had on me. I want to be able to support someone else the way that I was supported. I would not be where I am today without those mentors in my life.

Feba Mathew, first year mentor

I love being a mentor and watching the positive difference I make in my mentee's life. It is so rewarding helping someone reach their full potential.

Tammy Stuve, 7 years of mentoring with TSIC

An opportunity to mentor at my alma mater came available. It's a small rural school and I wanted to get involved to make my student aware of her opportunities and keep her motivated to achieve success.

Sissy Hart, first year mentor

To help a child open new door is the best of all things.

Gigi Roark, 4 years mentoring with TSIC