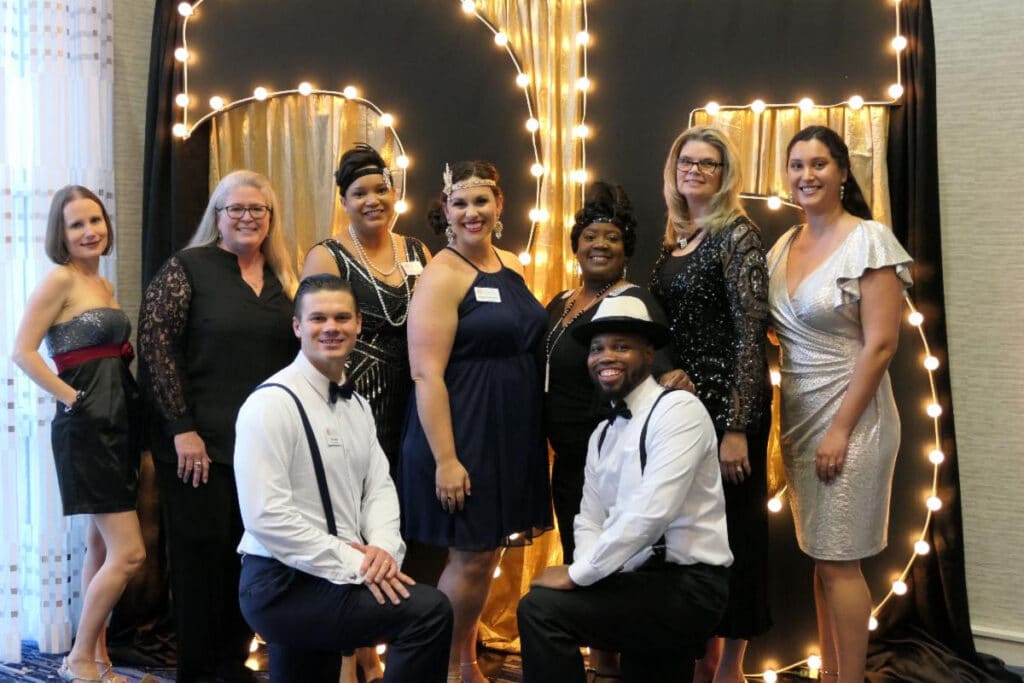 Work with Us
We are looking for dynamic individuals to join our team for the following positions:
---
Volunteer and Marketing Administrator
The Volunteer and Marketing Administrator will be responsible for mentor recruitment, application processing, training, monitoring, mentor communication retention for Take Stock in Children. In addition, works closely with Executive Director and Director of Programs on social media and website management, marketing and PR communications for all of The Education Foundation's programs and special events. This position is also the designated staff member
assigned to The Education Foundation of Alachua County's Marketing Committee.
This is a full-time in-person administrative position – 40 hours per week
View the full job description here.
Finance Director
The Finance Director is responsible for all bookkeeping and financial recordkeeping of the Foundation. In addition, works closely with Executive Director and Program Director on programs and initiatives.
This is a part-time position – 16 to 24 hours per week.
View the full job description here.
Marketing and Event Intern, Fall 2022 or Spring 2023
The Marketing and Event Intern will work closely with The Education Foundation's Director of Programs to help with the planning and execution of special events, community engagement efforts, social media management, graphic design work, mailings, and donor relations.
Interning at The Education Foundation gives college students a chance to take the lead on individual projects, network with different nonprofit leaders in the community, and make an impact on students in the local community.
View the full job description here.
Making a Difference
Being a part of The Education Foundation team provides the chance to use your skills to make a difference in our community by impacting the lives of students across Alachua County. Furthermore, you'll find opportunities to grow, fuel your passions, and create lasting and meaningful relationships.
Due to my passion for writing and digital design, I was interested in this position to share these PR skills in a non-profit setting. I want to learn from professionals in the non-profit and communication fields to further gain experience and have an impact in Alachua County. Throughout my time here, I am also learning how to develop a common platform on all social media platforms/newsletters and the same formal tone for messaging, which allows the company to develop a stronger reach and engagement.

Stephanie Stone, Summer Intern 2020

I chose to intern with the Education Foundation of Alachua County because I wanted to invest in the Gainesville community during my time in college. I loved my experience as the Marketing and Event intern! The staff invested in me during that time allowing me to learn many skills I use in my marketing career today. I gained experience in graphic design, event management, social media management and so much more. I am so thankful for the opportunity to intern at such an amazing organization.

Jacquelin Sheehan, Spring Intern 2019

I chose to intern with the Education Foundation because I wanted to work at an organization that has a profound impact on the lives of those in our community. Before beginning my internship, I was only vaguely aware of just how much the Education Foundation actually does. But throughout the summer, I have to come to understand that all of the programs can be life-changing for not just the students, but also their families. I have loved working with such a passionate and knowledgeable team.

Hannah Culberson, Summer Intern 2020

I interned with the Foundation for the summer semester in 2019. It was my first internship ever and I was lucky enough to be hired onto the staff at the end of my internship. I felt comfortable and supported throughout the experience. The team gave me the opportunity to show what I had learned during my time at UF and put my public relations and communication skills to the test. I truly feel like this internship gave me the confidence I needed to be successful in the workplace.

Jordan Miles, Summer Intern 2019