Innovation that Inspires
Catalyst for Change is a competitive grant program that awards teachers and schools in Alachua County for projects that increase student engagement.
The 2021-2022 Catalyst for Change grants will provide opportunities for K-12 students that focus on improving literacy and raising student achievement.
2021-2022 Catalyst for Change Grant Recipients
Vanessa Beckett from High Springs Community School: $5,000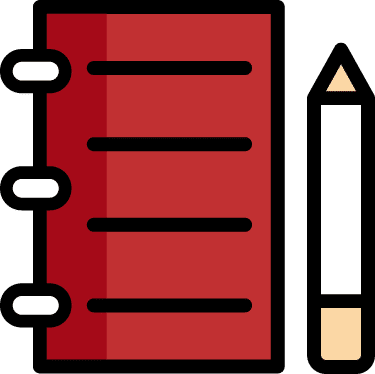 Project title
MetaMorphLearners to STEMKnowledgeSpecialists!
Project background
This project will assist students in understanding the various science and engineering careers through interactions and collaboration with actual scientists and engineers (via Zoom or in-person) from the University of Florida, Florida Museum, and the program Scientist in Every Florida School. This project aims to provide interdisciplinary learning opportunities by adding hands-on activities to science lessons for all students, especially those in demographic groups that are traditionally underrepresented in Science, STEM, and engineering careers while preparing students for educational training, critical problem-solving, and creativity needed in our ever-evolving technological world. Furthermore, our objective is to increase students' background knowledge especially our lowest quartile, interest, and passion in science and mathematics while taking the necessary steps to equip them for the careers that not only exist in today's society but those that will be developed in the future. To measure the effectiveness the Science AIMS, classroom assessments, and EOC's will be used to assess if our lowest quartile students passing percentage demonstrate a better understanding of science and show more interest in the subject. The statewide assessment for science will be used to assess the achievement gap at a goal of at least 2% annually.
Dawn S. Bekaert from Gainesville High School: $4,464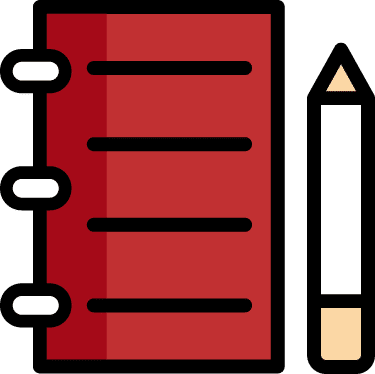 Project title
Industry Certification for Change
Project background
This grant will help cover the cost of CAPE industry certification exam fees for 124 GHS students so that the financial barriers are removed and all students including ones from low-income families can take the exam instead of opting out even though they demonstrate readiness. C4C funds will be used to cover the exam fees for Nutrition students in Mrs. Bekaert's Hospitality & Tourism Food Prep Career Technical Program at Gainesville High School. These two certifications are the Certified Food Protection Manager (ServSafe®) offered by the National Restaurant Association Educational Foundation and Certified Food Safety Manager offered by the National Registry of Food Safety Professionals. The benefits to students and outcomes to be measured include the following:
1. More students will take the exam vs. opting out if fees are covered
2. A student who receives a certification can use it in place of a non-core assessment course in high school, earn three college credits per certification, and Is closer to obtaining desired career choice
3. By passing both certifications, students will earn six postsecondary credit hours and meet one of the requirements needed to be eligible for a Bright Futures Florida Gold Seal CAPE Scholarship.
Shernee Bellamy from Irby Elementary School: $5,199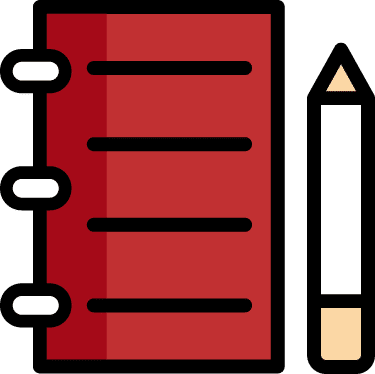 Project title
Motion through Change
Project background
This grant will provide Irby Elementary with additional technology in the form of six iPads and the purchase of the Stop Motion Software. Due to COVID and students being in and out of the classroom it has become increasingly challenging to get students to stay focused on learning. This new technology and software will be used by second grade students at Irby to gain a deeper awareness of social emotional learning (SEL) during their time in the media center. Learning these essential SEL, communication and technology skills will teach the students how to better express their emotions and in result decrease the amount of parent letters sent home and out of class time caused by disruption. The lessons to be taught include, "How to handle bullying, Dealing with difficult emotions, School Spirit, Making Friends, Sharing, Being a Leader, and Asking for help." All things that can help improve student learning in the classroom for years to come. These students will then create short stories that highlight their understanding towards social skills needed in their school community that will be played on the morning news. Students will also be able to capitalize on their technology skills & infuse some engineering skills in this as well. Students will also engage in hands-on-learning activities incorporated into the lesson previously mentioned. Once the two constructs are fully taught and skills mastered, then the technology instruction will be introduced with iPads and Stop Motion software. The main goal and what will be assessed and evaluated throughout the project are the skills gained and how exposing students to social emotional learning can continue to decrease the amount of out of class time due to attendance and behavior. All of this aligns with the school districts strategic plan. 35% of the student population at Irby identify as African American and the academic achievement of African-American and Hispanic students is consistently below that of their non-Hispanic white peers this project will help to close the achievement gap by having 100 % of students more engaged in learning and being exposed to SEL and new technology.
Jennifer Bennett from PAM @ Loften High School: $5,000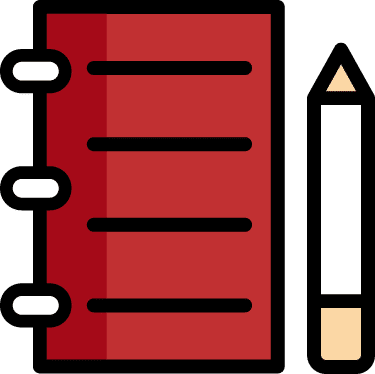 Project title
Eagle Print and Design Shop
Project background
The funds from this grant will assist Loften High School students with establishing the Eagle Print and Design Shop. This shop will allow 80 students of the Institute of Graphic Art and Design (IGAD) to be responsible for the entire creative process of every project from the first client meeting until the final delivery of the products made by the students in the academy. They will be required to create promotional print and web based materials for the shop, balance the budget, and manufacture each order. The students of the Academy of Gaming and Mobile Apps, also housed at the Professional Academies Magnet, will create and maintain a website for the shop, as well as design a mobile app for clients to shop and place orders as well as pick them up. The shop's focus would be on the manufacturing of silkscreen and heat press vinyl items including, but not limited to T-shirts, tote bags, banners, flags, stickers, and die-cut vinyl decals. These services are no longer offered through the county but there is a great demand for them and lower cost items for many ACPS schools and district departments. The engagement of the CTE students will soar through the implementation of this project and as a result increases in the number of students earning an industry certification. Each certification allows students to earn three college credits per and students who earn six postsecondary credit hours will meet one of the requirements needed to be eligible for a Bright Futures Florida Gold Seal CAPE Scholarship. Earning these certifications allow the district to gain access to additional funds so that CTE programs can continue to operate and to maintain CAPE status. Loften believed that providing students with engaging and hands-on opportunities at school helps promote attendance, program buy-in, student equity, and ultimately, job skills that students can use to prepare themselves for a lucrative job in the design industry.
Bessie Criscione, Judi Hebert, Christie Rawlings from Fort Clarke Middle School: $4,639.50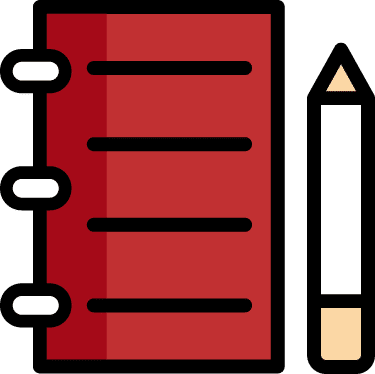 Project title
Accelerated Readers @ FCMS
Project background
This grant will fund 6 laptop charging stations so that additional students and teachers can have access to the iReady software. iReady is a comprehensive assessment and instruction program that empowers educators with the resources they need to help all students succeed by increasing ELA proficiency. Currently 467 students in grades 6-8 at Fort Clarke are not proficient in ELA and are in an intensive reading class. Having laptops charged and ready to use will allow for more instruction time in the classroom instead of going to a computer lab and increased access for more students to use iReady. This will allow each of the 7 teachers using the iReady software this year to use the assessment with all of their students and allow for a Learning Literacy Walk to be conducted. This Learning Literacy Walk will allow iReady teachers to identify best practices to use with students and foster collaborative talk/planning amongst each other.
Dr. Chad R. Essary from PAM @ Loften High School: $2,029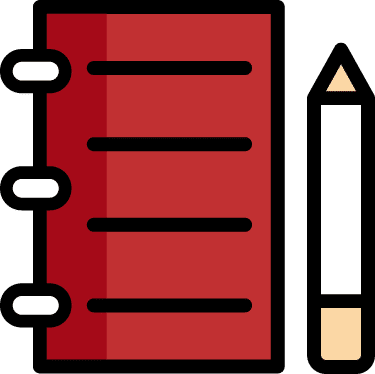 Project title
Inquiry-Based Learning Through the Use of Technology
Project background
This project seeks to unlock the capabilities of existing TI-Nspire technology at Loften High School. Through funds from this grant students will be offered more opportunities to explore science through inquiry-based learning using digital sensors which interface with the TI-Nspire calculators for conducting experiments to collect and analyze real-life data. The goal of this project will improve student engagement and offer valuable career and technical experience which propels the excellent instruction they are already receiving within their academies. The three data-driven target goals of this project which align with Loften's improvement plan are: to decrease the racial learning gap between our diverse student population, increase learning gains of our students with disabilities (SWD), and improve graduation rates by exposing these underrepresented populations with exposure to today's technology. The focus of the first-year of the project will be on the freshmen level Environmental Science class. Forty students will get hands-on experience with data collection and analysis and gain invaluable skills which carry over into their CTE studies. The focus of the project will be on soil and water quality which is a highly relatable topic that provides ample opportunities for real-life application and study. The project opens the doors to many other learning opportunities which will benefit several other classes and reach students for years to come.
Sunny Heo from High Springs Community School: $4,780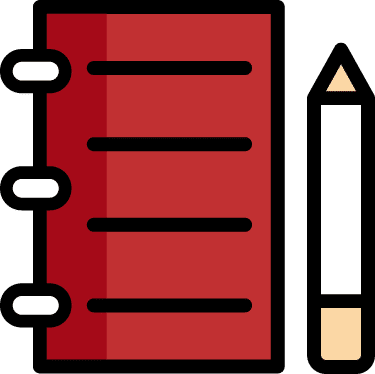 Project title
Pinch, Slab, and Coil
Project background
"Pinch, Slab, and Coil", three clay building techniques, aims to enrich each elementary student's knowledge in ceramic art as well as promote self-confidence, encourage self-expression, improve fine motor skills, and develop problem-solving skills by equipping High Springs art program with a new kiln and tools. Over the years elementary students at High Springs Community School have not experienced making art with the most fundamental element, clay. Through exposure to a new art medium, clay, 30 students in Mrs. Heo's class this year, will learn the origin, nature, composition, and application of ceramic art. These students will be introduced to STEAM concepts through engaging in a clay art project where they brainstorm and develop their ideas in a sketchbook and then turn it into a three-dimensional clay sculpture. This project will allow these student artists to learn about the scientific properties of clay that allow heat to transform it from a malleable substance to a solid. To measure the amount of student learning from this program, a pre-project survey and a written reflection, 3.2.1. Art, will be used.
Jackie LaRoche from Littlewood Elementary School: $5,571.20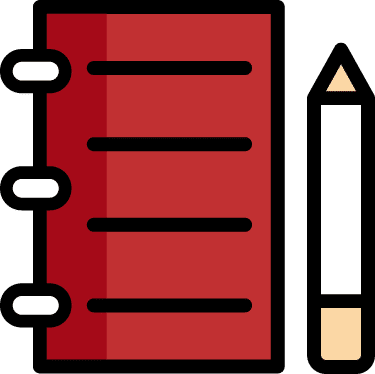 Project title
Littlewood Book Club
Project background
Mrs. LaRoche is currently working with 60 third, fourth and fifth grade students at at Littlewood Elementary School. The goal of the Littlewood Book Club is to increase student achievement scores in reading by providing students with the opportunity to read engaging and diverse texts. Students meet monthly to discuss the book that they have selected as a group for that month. The pool of texts they will choose from have been selected to provide diverse narratives and perspectives to allow all students to see themselves reflected in the stories they are reading, leading to higher student engagement, enjoyment, and achievement in reading. Students will take a reading attitudes survey at the beginning and end of the year to measure changes in attitude toward reading. Additionally, data will be captured on the participating students' Istation ISIP scores and then charted to measure improvement. Success of the program will be determined by whether at least 75% of book club students increase their overall Istation Reading ISIP score by 10 points. The second data source will use to measure outcomes of FSA data. Based on the most recent data, 39% of book club students with score data available scored either a 1 or a 2 on the reading ELA FSA, meaning they are not proficient in English Language Arts (ELA). Mrs. LaRoche's goal is to decrease the number of book club students who score either a 1 or a 2 on the ELA FSA to 35%.
Maggie Paxson, Leigh Larsen, Dana Patterson from Gainesville High School: $5,000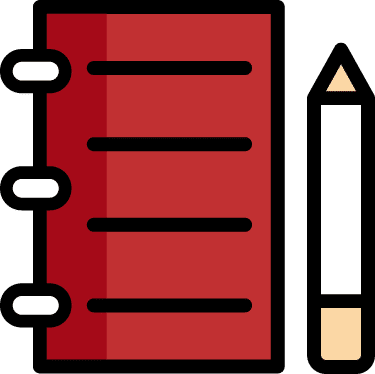 Project title
Inspiring the Next Generation of Scientists with Authentic Outdoor Learning
Project background
This project will provide more opportunities for students to engage in kinesthetic, hands-on problem solving in their STEAM courses at Gainesville High School. It has been proven through research that this type of learning allows students to be more successful learners. This will be achieved through the Inspiring the Next Generation of Scientists with Authentic Outdoor Learning project through "outdoor learning" kits to be used by 350 GHS science students primarily those in the school's environmental and marine science classes. Funding will be used to provide sampling materials for both living and non-living ecosystem qualities, seed money for field trip expenses to get regular program students out in nature, and both consumable materials and long-term equipment for a sustainable program in outdoor education. Currently three teachers in the science wing will use these sampling labs with their students to authentic science practice skills and demonstrate to these students that they could be researchers. There is a possibility for expansion for this project to be adopted by other teachers at GHS and perhaps others in the county through sharing of resources and experiences as interest grows.
Dr. Carrie Wells from Wiles Elementary School: $2,000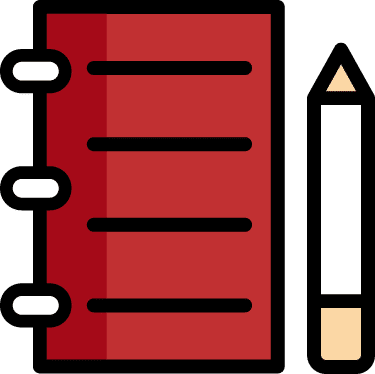 Project title
Home-School Connection Kits
Project background
The Home-School Connection Kits project has many benefits, as it is tied to higher student achievement and a more positive attitude towards school for students. Dr. Wells received a Catalyst for Change grant last year and used the same components that will be used in this project with a different group of students. Baseline data collected in August 2021 indicates a notable gap in performance amongst the 18 students in Dr. Wells' classroom. The Reading ISIP assesses reading performance and provides growth information in the five critical domains of early reading: phonemic awareness, decoding, comprehension, vocabulary, and fluency. Scores fall into five categories: Levels 1 and 2 are below grade level, Level 3 is at or approaching grade level, Levels 4 and 5 are at or above grade level. Ten of the 18 students in Dr. Wells' class are performing below grade level. According to the Learning Policy Institute, "family and community engagement is associated with positive student outcomes, particularly when it involves families as partners and is responsive to the local context. These outcomes include reduced absenteeism, improved academic outcomes, and more positive school climates…for students of all ages and from families of all economic, racial/ethnic, and educational backgrounds." By creating fun, engaging home-school connection kits, containing high-quality literature paired with a meaningful hands-on activity, children, their parents, and even siblings can collaborate to learn together, bridging that home-school relationship that is currently lacking in schools due to COVID restrictions. The intended results are an increase in reading fluency, decoding, and comprehension, particularly amongst struggling learners.
Program Sponsors