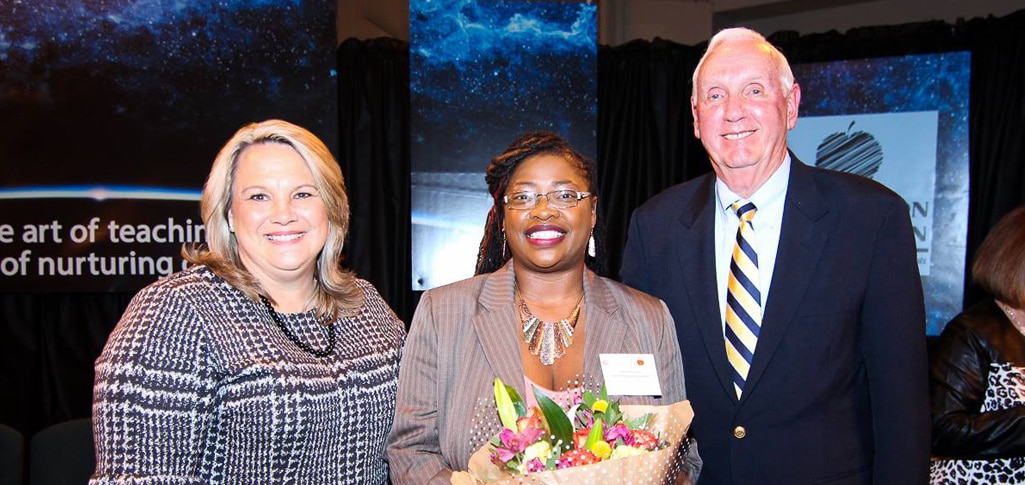 Robert W. Hughes
Teacher of the Year Program
Since 1992, The Education Foundation has helped Alachua County Public Schools in recognizing and empowering its teachers through the annual Teacher of the Year program. Mr. Robert Hughes founded the Teacher of the Year program in 1992 when he was the Superintendent of Schools. This program celebrates 40 leading teachers (one from each public school) across the district. All 40 are given a $500 award for their hard work and one is named the Alachua County Teacher of the Year. The Teacher of the Year then goes on to represent Alachua County at the Macy's Florida Teacher of the Year program.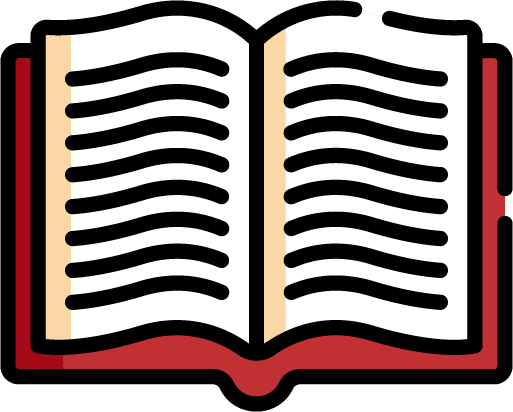 40
teachers recognized annually

$20,000
awarded to the teacher honorees each year
2021 Teacher of the Year Finalists
"My goal is to provide an enriching environment that fosters student independence and creativity. I believe that the teacher should take on the role of facilitator, helping guide students through ambiguous, open-ended problems that mirror real-world situations."

Mackenzie McNickle, Stephen Foster Elementary

"No other subject area gives a student the opportunity to use teamwork, problem-solving skills, the ability to successfully multi-task, lessons in how to be accountable and dependable to one another like music classes do. I am able to give my students an environment where they can express their creativity."

Amy Beres, Howard Bishop Middle School

"I teach so students can see humanity first in themselves, their peers, and the world at large. It is my belief that it is not my job to teach students what to think, but how to think. I achieve this mostly by project-based learning, inquiry and community collaboration."

Nicole Harris, Gainesville High School
The 2021 Teacher of the Year event will be held virtually on Thursday, January 21. While the format of this year's event may be different, we know that our teachers deserve this recognition now more than ever. The program will be held virtually and be featured on the SBAC's Youtube Channel, which will begin at 6:30pm.

Our goal is to provide each teacher honoree with a $500 award and a "goodie bag" to celebrate their achievement. Our goal still holds this year and we hope you will consider supporting these deserving teachers. Your tax-deductible donation will show our teachers that their efforts are appreciated! You can donate online or become a sponsor by downloading the contribution form below.
About the Program
Teachers are initially nominated by their peers. Once a teacher is chosen as their school's Teacher of the Year, they have to submit a resume and teaching philosophy. Then, a committee of past Teacher of the Year recipients decides the finalists for elementary, middle, and high school and the new Teacher of the Year.
Follow us on social media for event updates!
2020 Teacher of the Year
The 2020 Alachua County Teacher of the Year is Kirk Tapley from Howard Bishop Middle School. He is a sixth-grade history teacher who is passionate about providing his students with life skills that will help them succeed outside of the classroom.
Part of my teaching philosophy is that teaching should be authentic and relevant to our students. Through relentlessly loving my students and designing a curriculum where they can see how it ties into their future, I believe I am on a great path to accomplishing my teaching philosophy of creating a space where students feel safe and are excited to come to on a daily basis.

Kirk Tapley, 2020 Alachua County Teacher of the Year
As an organization that supports teachers with classroom grants for innovative ideas, The Education Foundation also seeks to recognize and empower teachers for their hard work and dedication to our students. Teachers invest in the lives of students across Alachua County on a daily basis. They are the backbone of our public school system. We trust them with our children and believe in their abilities to guide our students into a stronger tomorrow.
Event Sponsors