Our Legacy
Investing in the future of Alachua County Public Schools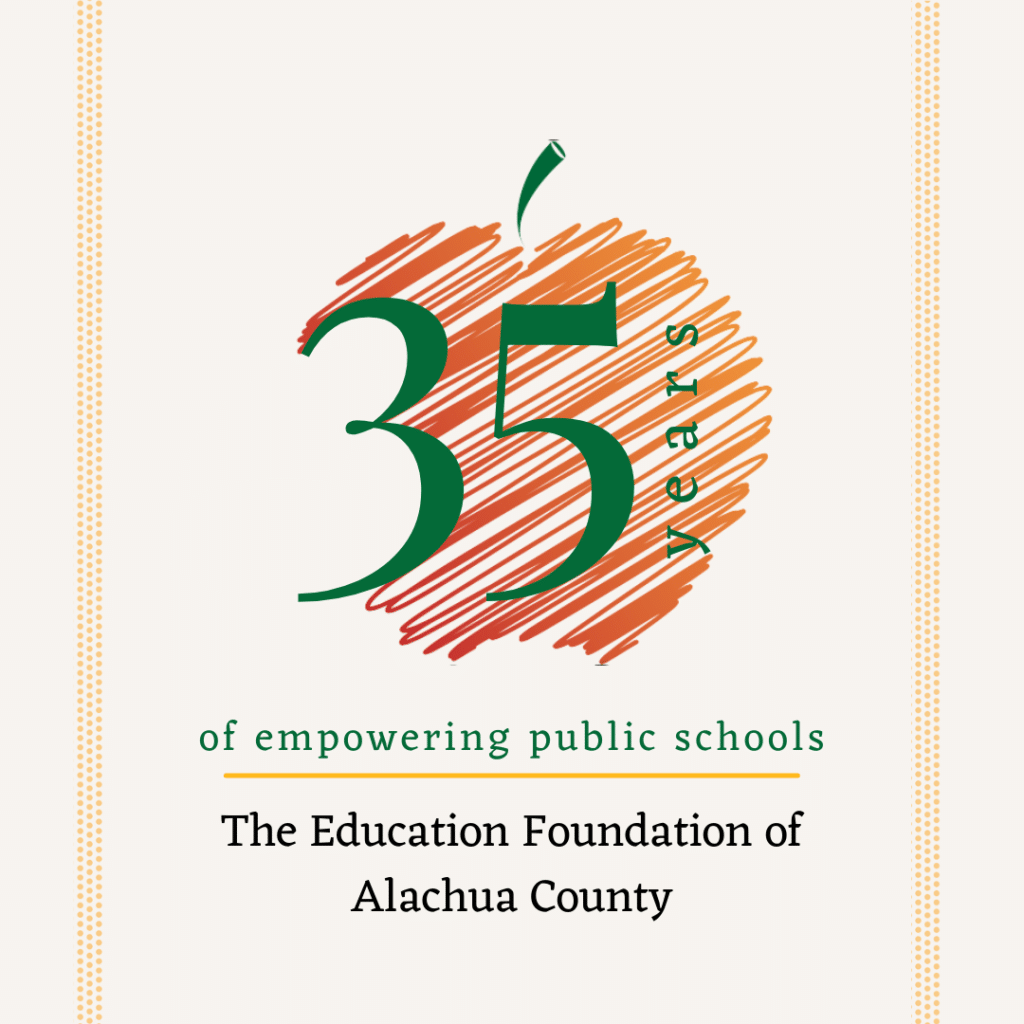 On August 20, 2021, The Education Foundation of Alachua County will begin our 35th year serving Alachua County Public School students!
Since 1986, we have worked toward creating an environment that recognizes Alachua County for its excellent public school programs that provide every student with an opportunity to succeed in tomorrow's world.
As we celebrate our 35th year, we look back at where it all began to see how our impact has grown with the support of our local community.
Please consider making a donation in honor of our 35th Anniversary!
Where it all began…
Senior Scholarships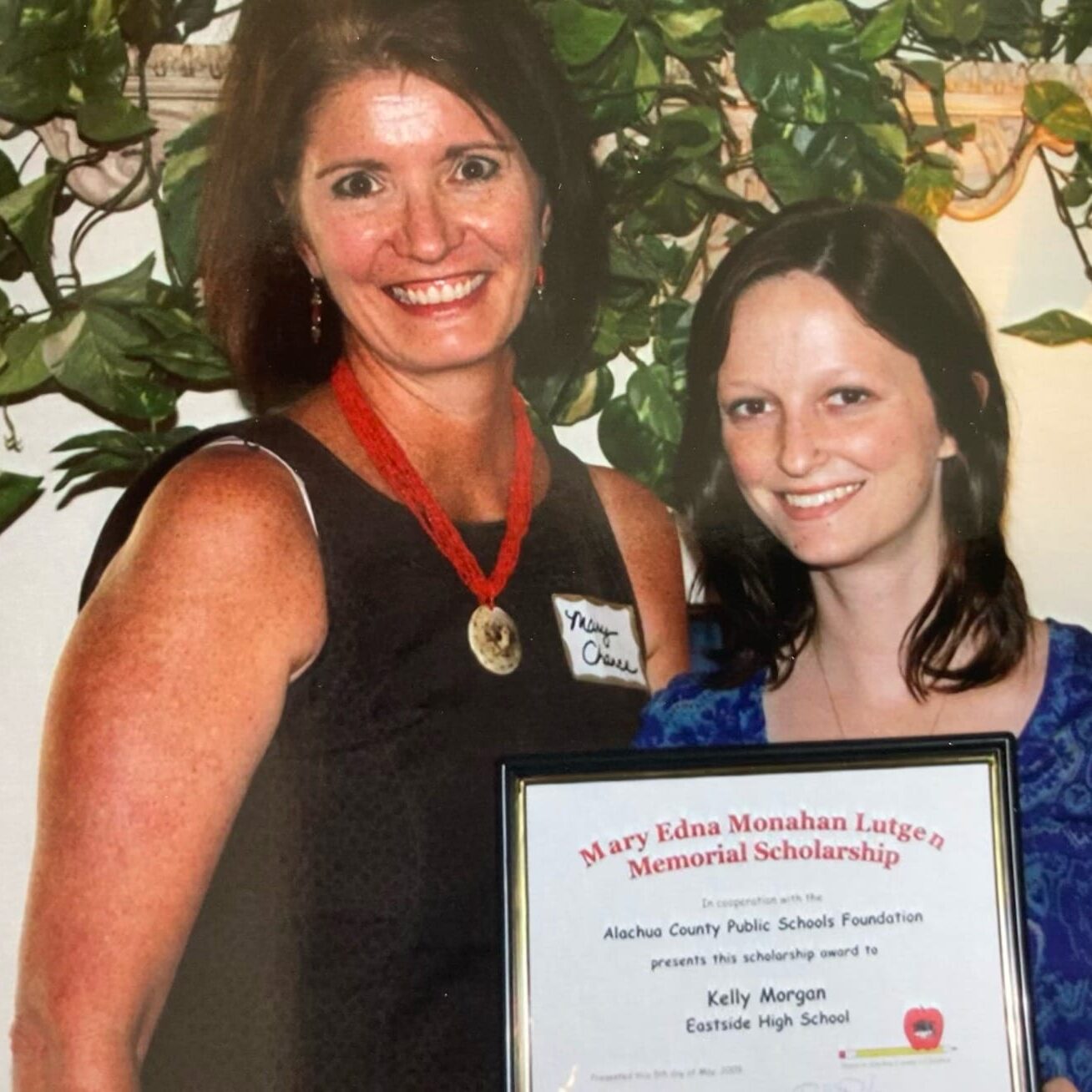 35+
community partners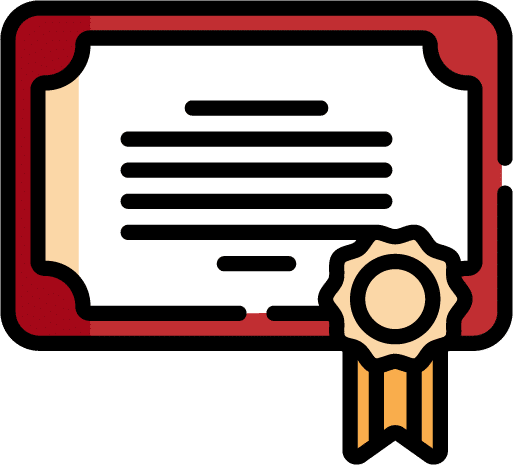 $200,000+
scholarships awarded annually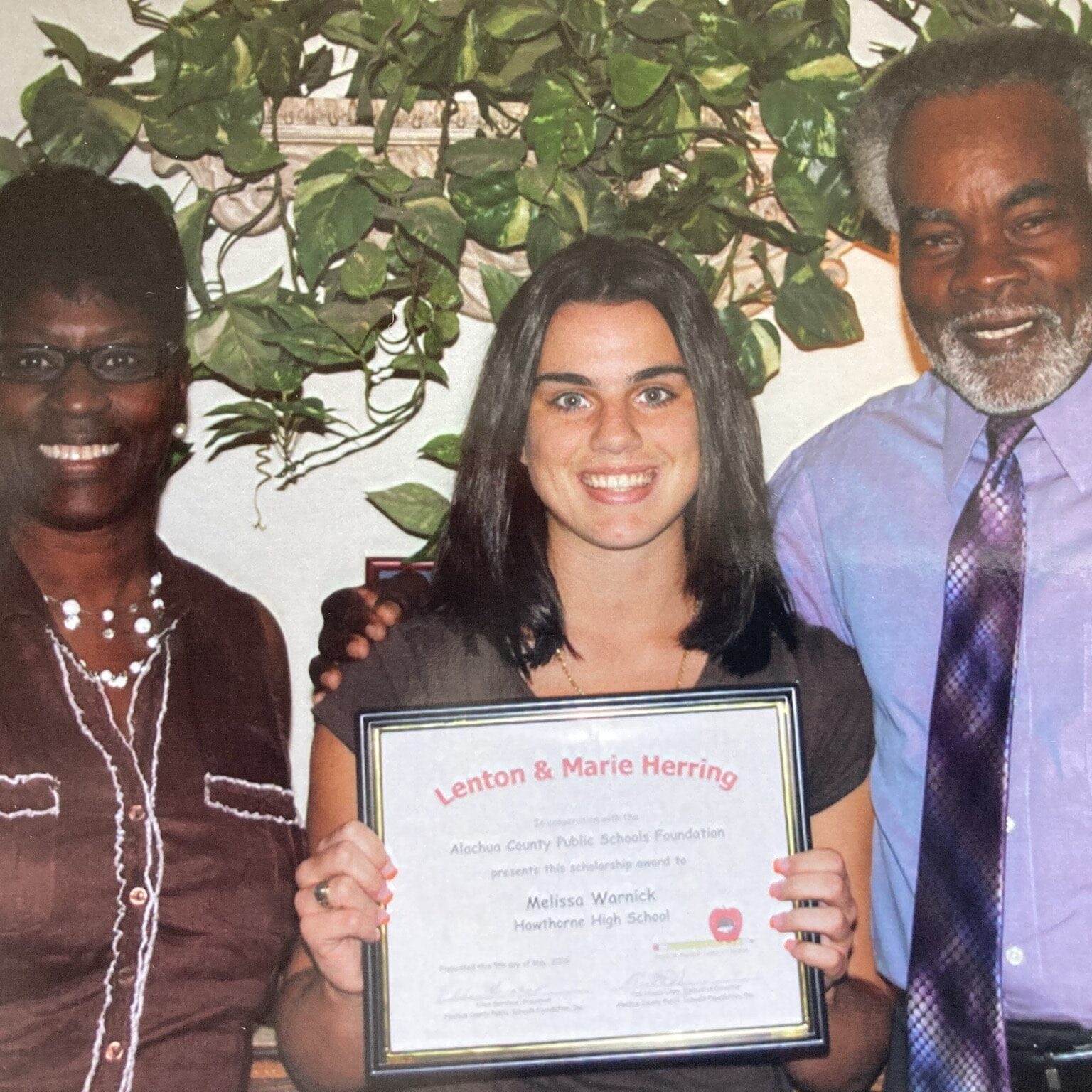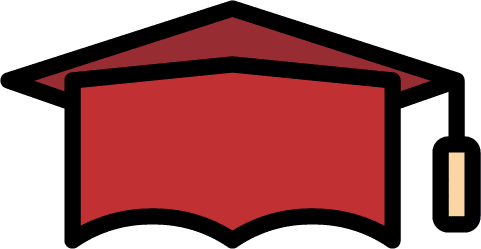 60+
scholarship recipients
The Education Foundation of Alachua County (originally named the Alachua County Public Schools Foundation) was established on August 20, 1986.
Superintendent Doug Magaan approached community leaders and businesses in 1986 to offer a bold vision for Alachua County's students: a scholarship for every graduating student who wanted one.
Expanding our mission through Take Stock in Children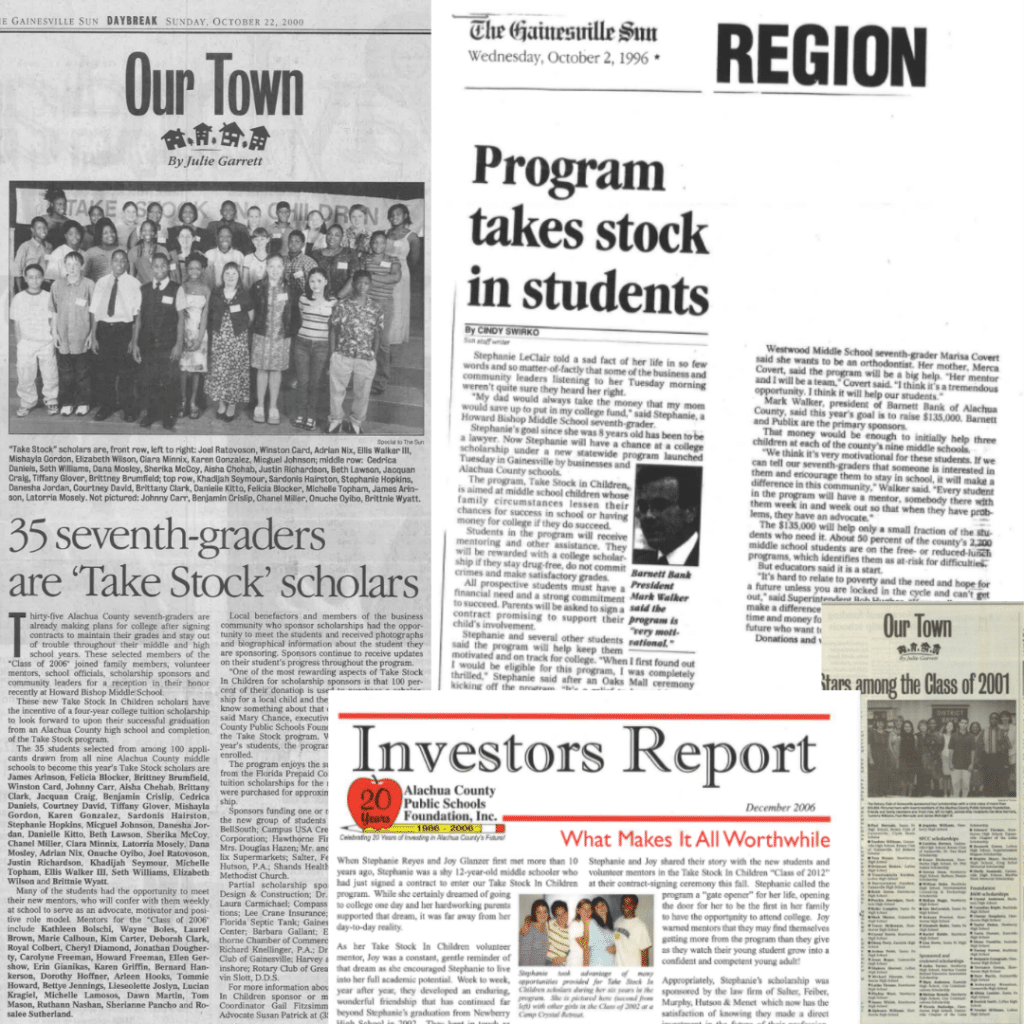 Becoming the local affiliate for the state-wide Take Stock in Children program in 1996 allowed The Education Foundation to expand the scope of what was possible.

Take Stock in Children is a scholarship program that helps low-income, at-risk students successfully graduate from high school by supporting them with college-readiness services and mentoring – therefore breaking the cycle of poverty through education.

Each student receives a 2-year Florida Prepaid College Scholarship, which means that over the last 25 years, the Foundation has invested nearly $5,000,000 to 595 Take Stock in Children graduates.
Investing in Innovation
In 2000-2001, we expanded what we do into some new areas of support for our students, teachers and public schools.

The Foundation for Success Classroom and School Grants, now known as our Catalyst for Change program, is a competitive grant program that awards teachers and schools with funding for innovative classroom ideas that increase student engagement and success.

The grant sponsorship dollars solicited are matched through state matching funds garnered by the Consortium of Florida Education Foundations. This year, we were able to raise over $50,000 as a result of The Amazing Give for Catalyst for Change making it possible to run the program in the 2021-2022 school year.
2020-2021 Fast Facts

8,971
students impacted by Catalyst for Change projects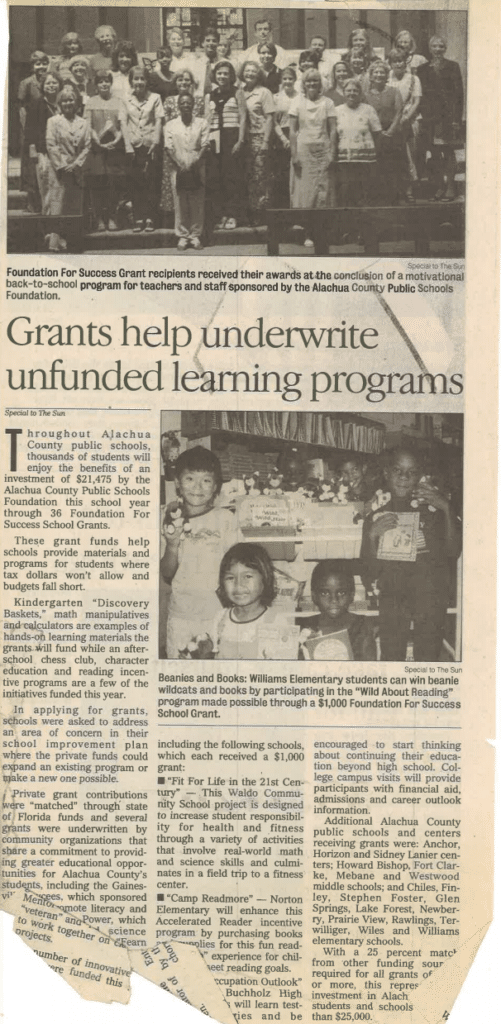 $110,000
awarded to 10 Catalyst for Change projects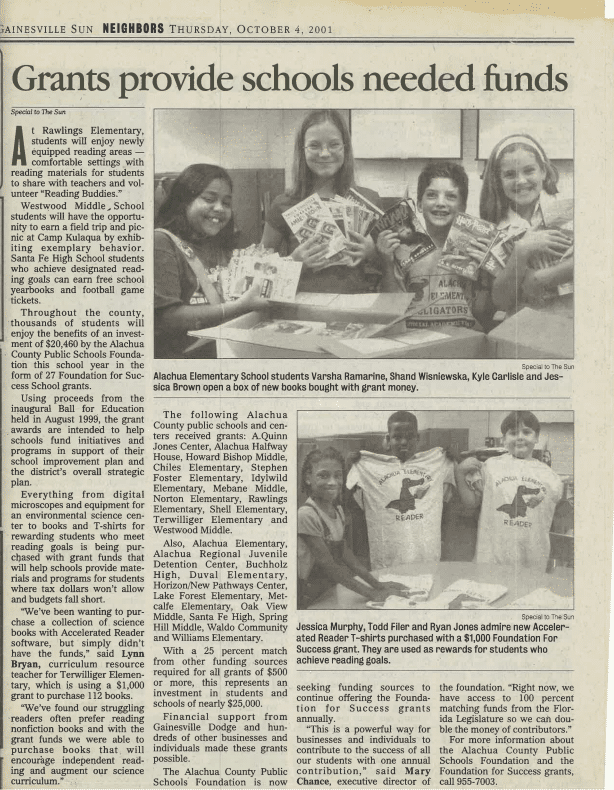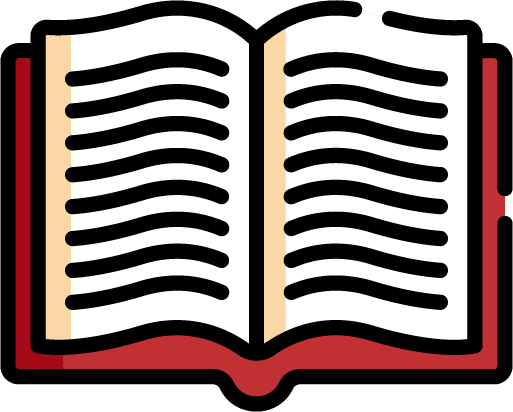 1,190
teachers who participated in professional development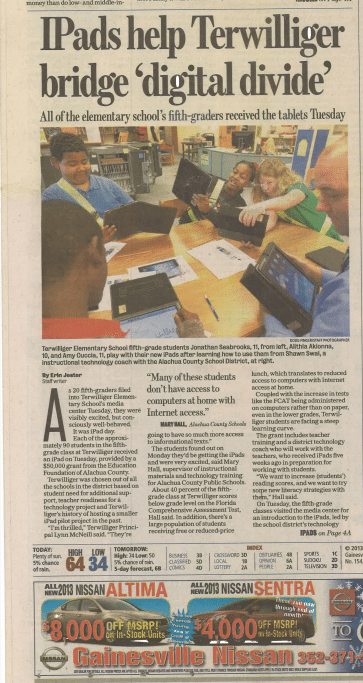 Our Future

Become a Core of Education Partner
We know that our generous donors are the only reason we are still around 35 years later, and for the sake of our public school students, we want to continue to grow for the next 35!
By becoming a Core of Education Partner and setting up a monthly gift, you will empower and support the students and schools in our community by providing opportunities to learn, grow and achieve life goals.
Click here to learn about other ways you can support The Education Foundation of Alachua County.